Signs You Need Wheel Rim Repair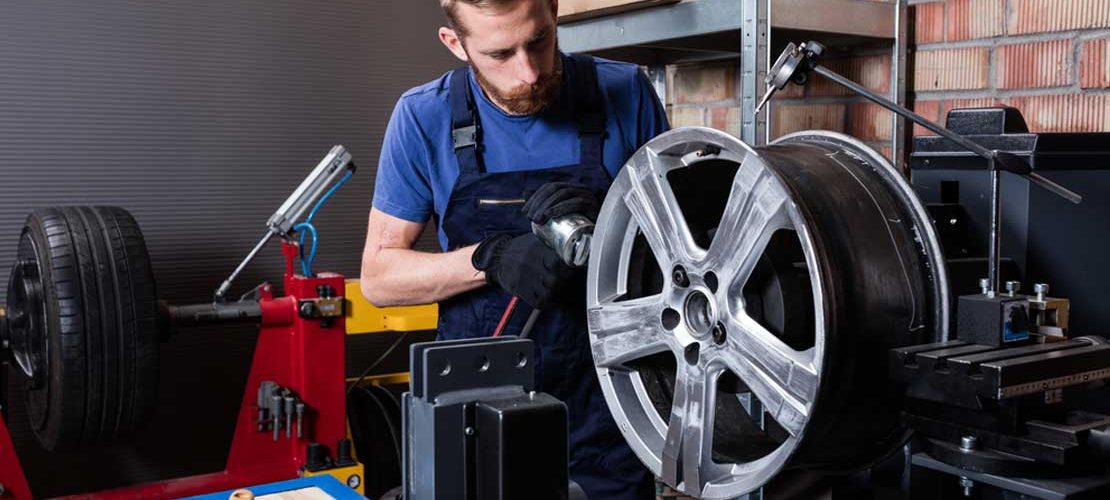 The wheel rims on your car are very important for keeping the vehicle stable, the tyres in good shape, and your safety in general. Over time, these rims may get damaged by a number of things, which will affect both how they look and how well they work. Knowing the signs that your wheel rim needs to be fixed is important for a safe and smooth driving experience.
Damage that Can Be Seen: Damage that can be seen is the clearest sign that your wheel rims need to be fixed. These are things like dents, cracks, or bends in the rim's surface. Check your rims often, and pay close attention to any problems or changes from their original shape.
Noises While Driving: If you feel strange noises while you're driving, it could mean that your wheel rim is bent or broken. You might feel these movements in the steering wheel or even in the whole car. An unstable rim can cause the tyres to wear unevenly and make the car handle less well overall.
Loss of Tyre Pressure: Damage to the wheel rim can cause slow leaks or a quick drop in tyre pressure. If you have to add air to a tyre often or notice that the pressure keeps going down, you should check the rim for any damage or leaks that you can see.
Strange Sounds: If you hear strange sounds like clicking or scraping while you're moving, it could mean that there is a problem with the wheel rims. This could be because the bent rim is rubbing against other parts or because the tyre bead isn't sitting right on the rim.
Problems Balancing Tyres: If the wheel rim is damaged, it can be hard to balance the tyres properly. If you have trouble getting the tyres to be balanced when you do regular maintenance, it could mean that the rims need to be fixed.
Uneven Tyre Wear: Check your tyres for wear patterns that aren't even. Damaged wheel rims can cause uneven tyre wear, which shortens the life of your tyres. If you see a lot of wear on one side of a tyre or in certain spots, you should check the rim that goes with it for damage.
Pulling to One Side: If your wheel rim is broken or bent, your car may pull to one side while you work on it. If you have to keep adjusting the steering to stay on a straight road, you should have your wheel rims checked for alignment problems.
Rust or corrosion that can be seen: Too much rust or corrosion on the wheel rims can weaken the metal over time. Check the wheels for rust on a regular basis, especially in places with bad weather or where road salt is used in the winter.