How Long Can You Drive On a Spare Tyre?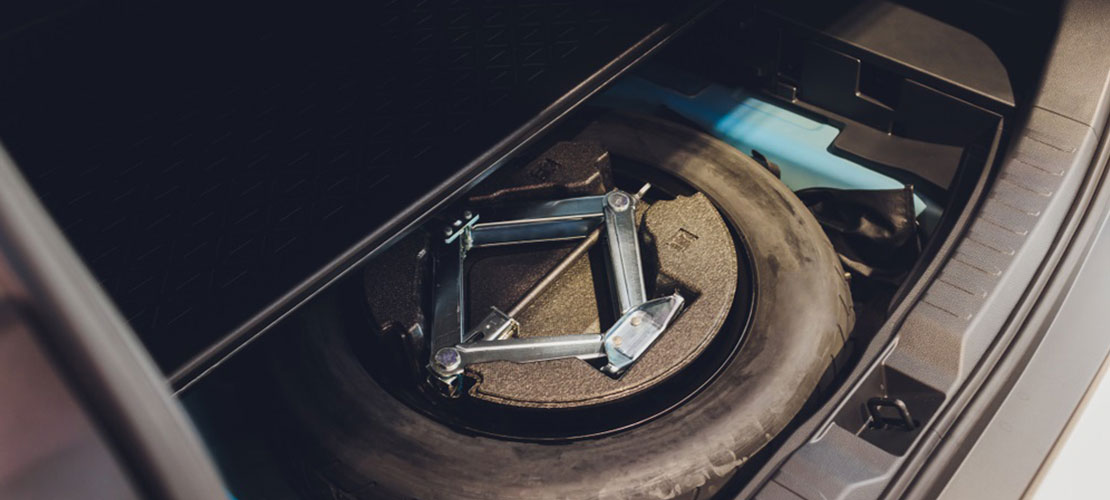 If you have a flat tire, you know how frustrating a process it is to get your car back to its normal operation. Not only does it disrupt your travel, but it also takes time and money to replace a flat. In older cars, every model came with a spare tyre that matched the tires already on the vehicle. Over the years, car manufacturers have realized that spare tyre is used so infrequently, it does not make much sense to equip every car with a full-sized spare. For this reason, manufacturers began leaving a space-saver spare in place of a full-size spare.
How Long Can You Drive on a Space-Saver/Donut Spare Tire? 
These narrow, compact spares are designed to save space and weight in the vehicle, allowing the manufacturers to build smaller cars. However, the tire itself is not built to last. Your owner's manual will give recommendations for driving time and speed. A general rule of thumb is to drive no farther than 70 miles and no faster than 50 miles per hour before replacing your donut with a new tire.
How long Can You Drive on a Run-Flat Tire?
Run-flat tires are becoming more common as manufacturers realize they cost less to maintain than traditional tires. If you drive a recent model BMW or a MINI, your car likely came with run-flat tires. These tires are tougher than most tires but are not designed to last forever, such as a full-spare tire. Rather than including a spare tire, these run-flat tires are built to withstand most road hazards, including punctures. Rather than going flat or blowing out, a run-flat tire can continue to drive after being punctured for about 50 miles before needing to be replaced. However, these tires cost more to replace than traditional tires.
How Long Can You Drive on a Full-Size Spare Tire?
you bought a truck, SUV, or another large vehicle, your car probably is equipped with a full-size spare. While a full-size spare is heavier and requires a larger space for storage, these tires are more durable and can handle a drive similar to a regular tire. Please call us for more info or contact us.