Difference Between Wheel Alignment and Wheel Balancing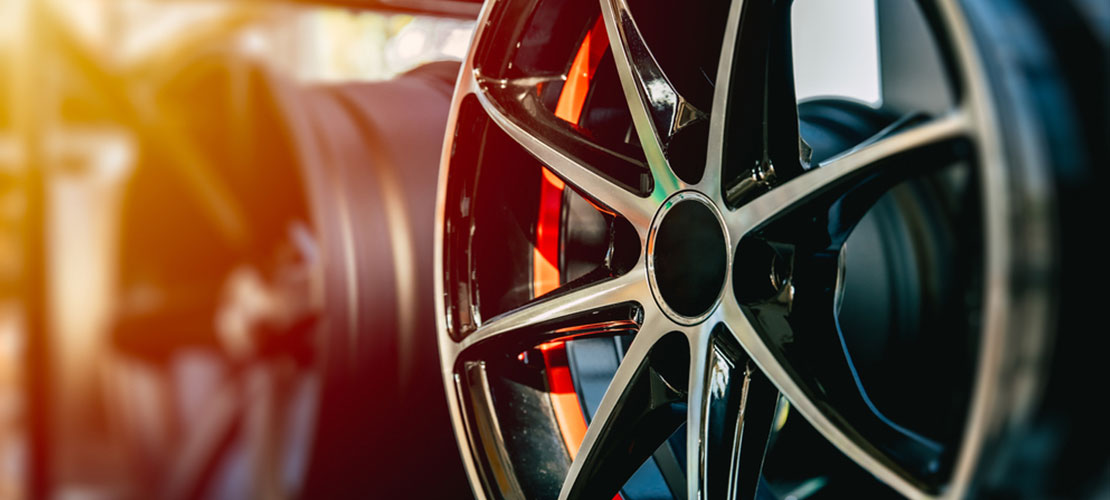 While both services contribute to a smoother ride, tire balancing and wheel alignment are not the same services. A tire balance corrects the weight imbalance on your tire and wheel assemblies, while an alignment corrects the angles of the tires, so they always come in contact with the road in the right way. Wheel Alignment and Wheel Balancing
Wheel Alignment
Wheel alignment refers to the adjustment of your vehicle's suspension, which is the system that connects a vehicle to its wheels. This is not an alignment of the wheels themselves. A wheel alignment will keep your vehicle from veering to the right or left. It can also improve the handling of your Ford and stop unusual on-the-road vibrations.
Taking a turn too sharp and placing too much strain on a wheel or axle can cause the alignment to shift. Hitting a bump too hard can create an imbalance in the wheels. Alignment is about direction, angle, and how your wheels sit when mounted to your car.
Wheel Balancing
Wheel balancing corrects the uneven distribution of weight in the wheels. When your wheels aren't properly balanced, they can lead to vibration, excessive tire wear, damage to the suspension, and other problems.
During a tire balancing service, your vehicle's tires and wheels are mounted onto a tire balancing machine. The machine spins the tire and wheel assembly to measure the imbalance so that an experienced technician can precisely install the correct tire weights to achieve a properly balanced wheel and tire assembly. It's impossible to make a wheel or tire that's perfectly balanced all the way around. There will always be some areas with thicker materials and others that are thinner and lighter. Wheel balancing fixes this issue.
Differences Between Wheel Alignment and Wheel Balancing
The most significant benefit of balancing services is that they prevent premature tire tread wear. Technicians agree that getting your tires balanced every 5,000 to 6,000 miles can help extend their lifespan and improve their performance.
Wheel alignment is the term for how your wheels sit when mounted to your car, and wheel balancing is what's done to perfectly balance the weight of a tire and wheel assembly so that it travels evenly. Your wheels have to roll straight, point in the same direction, and be evenly balanced all the way around in order for your car to drive as it should and provide a smooth ride to your destination. Although alignment and balance are different, they're both essential for the wheels of your ride for a smooth driving experience. Call us on: 0421 866 146 or contact us for more information